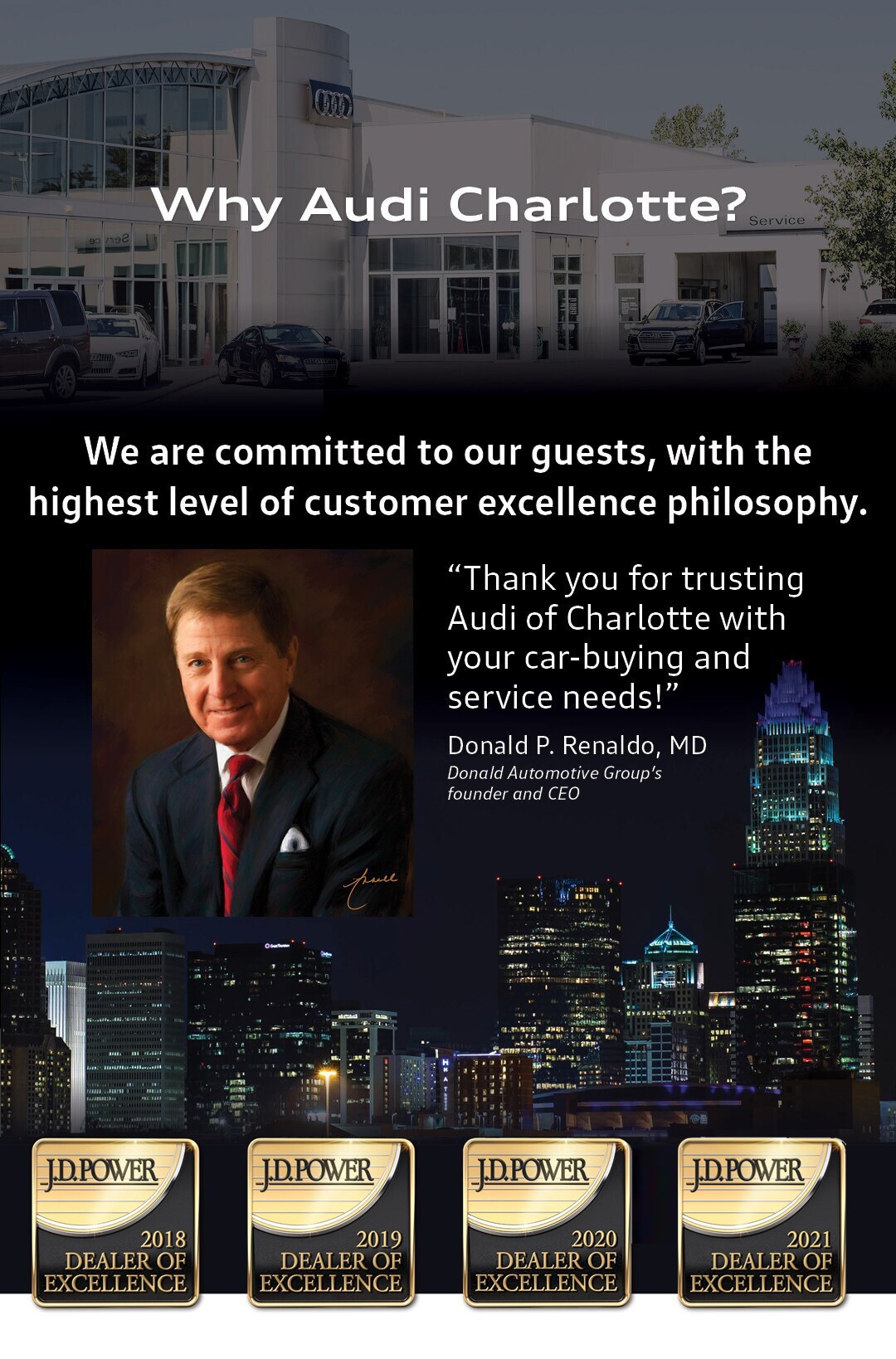 When you buy an Audi from Audi Charlotte, you are getting a lot more than just a luxury vehicle - you are joining a family that will ensure you are taken care of long after you drive off the lot. And family always comes first at Audi Charlotte.   Our luxury dealership is family-owned and operated by retired local ophthalmologist and Chief Executive Officer, Dr. Donald P. Renaldo and Vice President Donald P. Renaldo II. The entire team of dedicated and attentive personnel at Audi Charlotte takes pride in providing customers with the quality experience one can only receive from a family-owned dealership.    
The Family Difference
At Audi Charlotte, our purpose is much more than just selling luxury vehicles. We strive to create lasting relationships through building trust and providing excellent service to all who walk through our doors. Our promise to our customers is to match you with the Audi of your dreams while working on your terms and at your pace. When you stop by Audi Charlotte, you can always expect complimentary concierge services, including: 
 Valet Parking - Let us take care of you from the moment you arrive 
Licensed, professional manicures - If your vehicle's going to look its best, shouldn't you? 
Free Wi-Fi - Free, high-speed internet is always available to keep you connected 
Free car washes - As long as you own your vehicle, each time you bring it to be serviced you will receive a complimentary car wash 
Pick-up/Delivery for scheduled services - Schedule services with us and we'll pick up your vehicle and deliver it back to you, free of charge.    
Buying an Audi should be an experience you want to remember, down to the smallest of details. We always aim to make your car-buying experience as enjoyable and hassle free as possible. We pride ourselves not only on offering some of the best warranties around, but also on employing the most professional staff in the industry.   We are honored to be recognized as the No.1 Audi dealer in North Carolina for over 20 years running. It is truly a privilege to be trusted with the major decision of buying your next vehicle. You deserve to drive home in the best - an Audi from Audi Charlotte.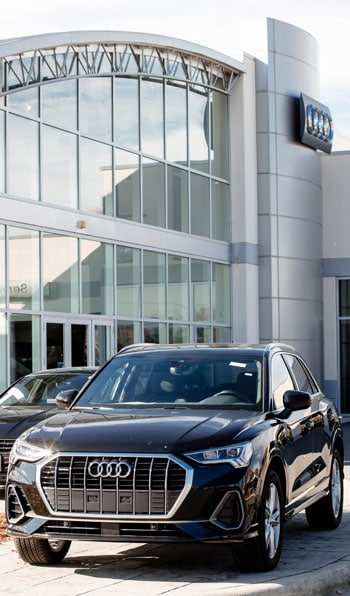 Why Buy from Audi Charlotte?