Experience the 2021 Audi Q4 e-Tron in Charlotte, NC
There's nothing like driving a powerful SUV on clean fuel emissions. The 2021 Audi Q4 e-Tron is the perfect electric vehicle to take your family and friends on a trip outside of Concord, NC and it is available at Audi Charlotte. Take your driving experience to the next level by test driving the 2021 Audi e-Tron at Audi Charlotte. You will get everything you need in an SUV out of the 2021 Audi e-Tron. Take a look at some of its details below.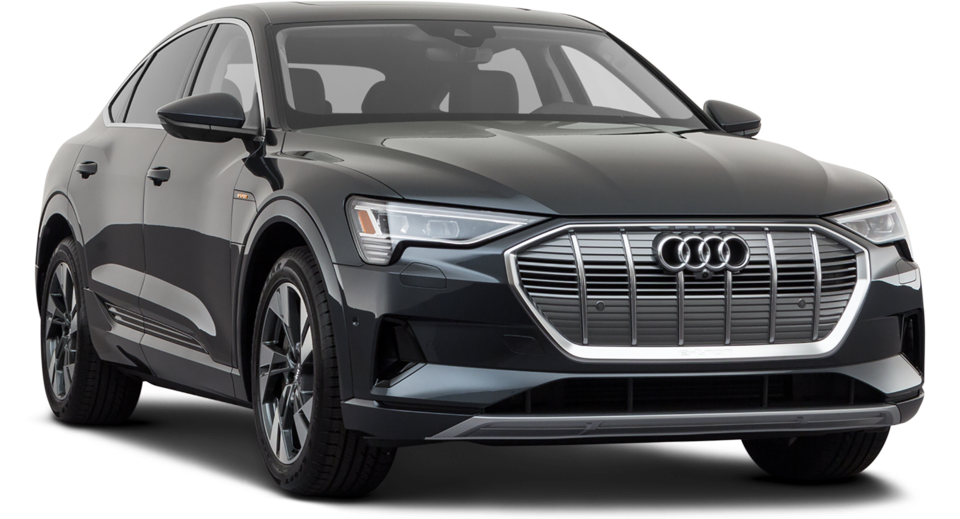 Luxury Inside and Out
The prestige of the 2021 Audi Q4 e-Tron is like no other. Its sleek exterior paint illuminates its beauty wherever you take it, showing its glistening aluminum trim and standard bi-color wheels. Although the front row is the only row with heated seats, the entire seating arrangement of the 2021 Audi e-Tron has a leather-trimmed interior with a power panoramic sunroof for aerial viewing.
When it comes to comfort and space, the 2021 Audi Q4 e-Tron has lots of it. It sits five passengers, giving the front passengers 40.8 inches of legroom and 38.1 inches of headroom, while the rear passengers enjoy 39.1 inches of legroom and 39 inches of headroom. You'll have 28.5 cubic feet for cargo when the rear seats are up and 56.5 cubic feet when they are down.
High Performance
The powerful 2021 Audi Q4 e-Tron is an all-wheel drive SUV equipping a twin electric motor with a 432-cell battery. Drivers will get up to 402 horsepower and 490 pound-feet of torque when the boost is on. You can charge the 2021 Audi Q4 e-Tron to 100% capacity and get 222 driving miles in ten hours, which is more than perfect for a road trip from Matthews, NC to Rock Hill, SC. You'll have plenty of power under the hood and hauling, towing up to 4,000 pounds.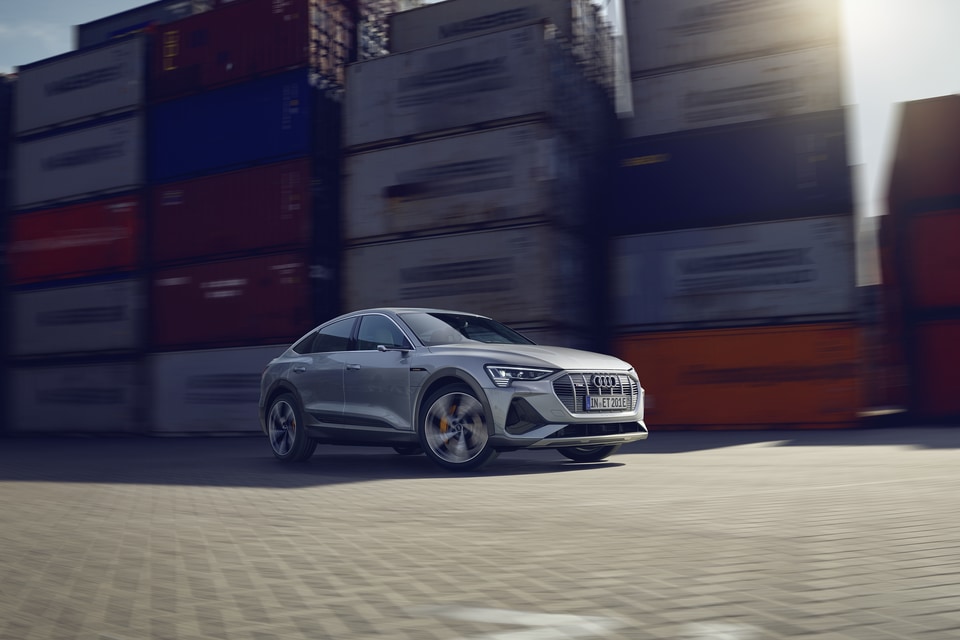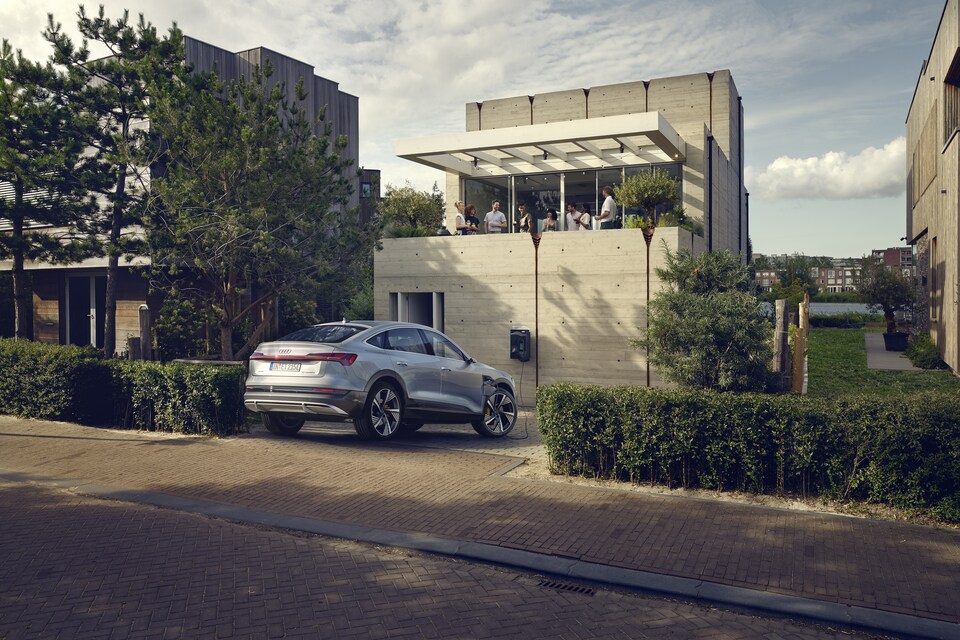 Stay Connected
The Audi Infotainment system compiles multiple technological features that expand your multimedia control from your mobile device to its system integration. Enjoy your favorite media platforms on your trips in and out of the city, including Apple CarPlay, Android Auto, and more. When it comes to safety, you'll never have to doubt that you're in better hands while driving the 2021 Audi Q4 e-Tron. The purpose of its safe-driver assist features is to alert drivers of obstacles and automatically adjust through safe maneuvering. Here are some of those features:
Parking system plus for precise forward and rear parking
Lane Departure Warning
Audi side assist with rear cross-traffic assist and vehicle exit warning
Rearview camera
Expect the Best
When you enter our dealership, you can expect the best service from our Audi team members. Everyone there is available to make your purchase experience worthwhile. You'll receive optimum customer service and honest, quality answers to your questions for stronger confidence in the model you like. There are also different methods of purchasing. You can find out more options by giving us a call, visit, or browse our site. It is there where you can get trade-in quotes, find awesome promotions, and so much more.
Meet With Us Today
All of your travels should be smooth and fun when riding in the 2021 Audi Q4 e-Tron. Indulge yourself in an all-electric vehicle with everything you need to spice up your driving experience. Visit Audi Charlotte for a chance to test drive the beautiful 2021 Audi Q4 e-Tron before purchase. Our finance team will help you with any finance options or promotions available for the 2021 Audi Q4 e-Tron so you can drive off knowing it's yours.
Questions About the e-Tron? Let Us Know!