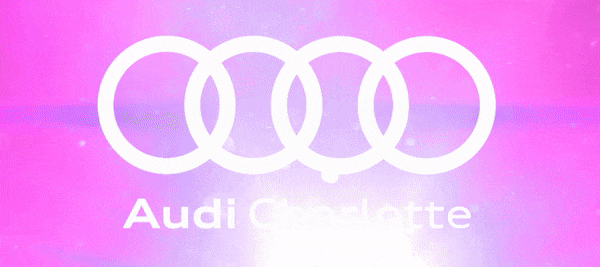 Proud Partner of Susans G. Komen Charlotte
Our team has a long-standing relationship with Susan G. Komen and we are proud of the work they do here in our local community. These days, it seems like everyone has been touched in some way by cancer. Whether you're a survivor or have experienced the feeling of helping a loved one or friend through their diagnosis, we all know just how trying it can be... and how crucial it is that we continue to spread awareness and search for a cure. Susan G. Komen is making huge strides in breast cancer awareness and research, and we are proud to be a part of their efforts here in Charlotte. 
Earlier this year, Audi Charlotte was busy helping the Susan G. Komen team gear up for Race for the Cure by driving our pink Audi all over the city. At these stops, people had a chance to check out our pink Audi and share their story or the name of a loved one affected by breast cancer on our car. 

This year, Audi Charlotte has supported both Race for a Cure and Laugh for a Cure. Race for a Cure, while usually a huge in-person event in Uptown Charlotte, was held virtually this year and participants walked with friends and raised funds at home. Laugh for a Cure also went virtual and was a huge success - raising more than $138,000 for breast cancer patients in the Charlotte community. We are so proud to have sponsored these wonderful events and to have been even a small part of helping those in our community affected by breast cancer.