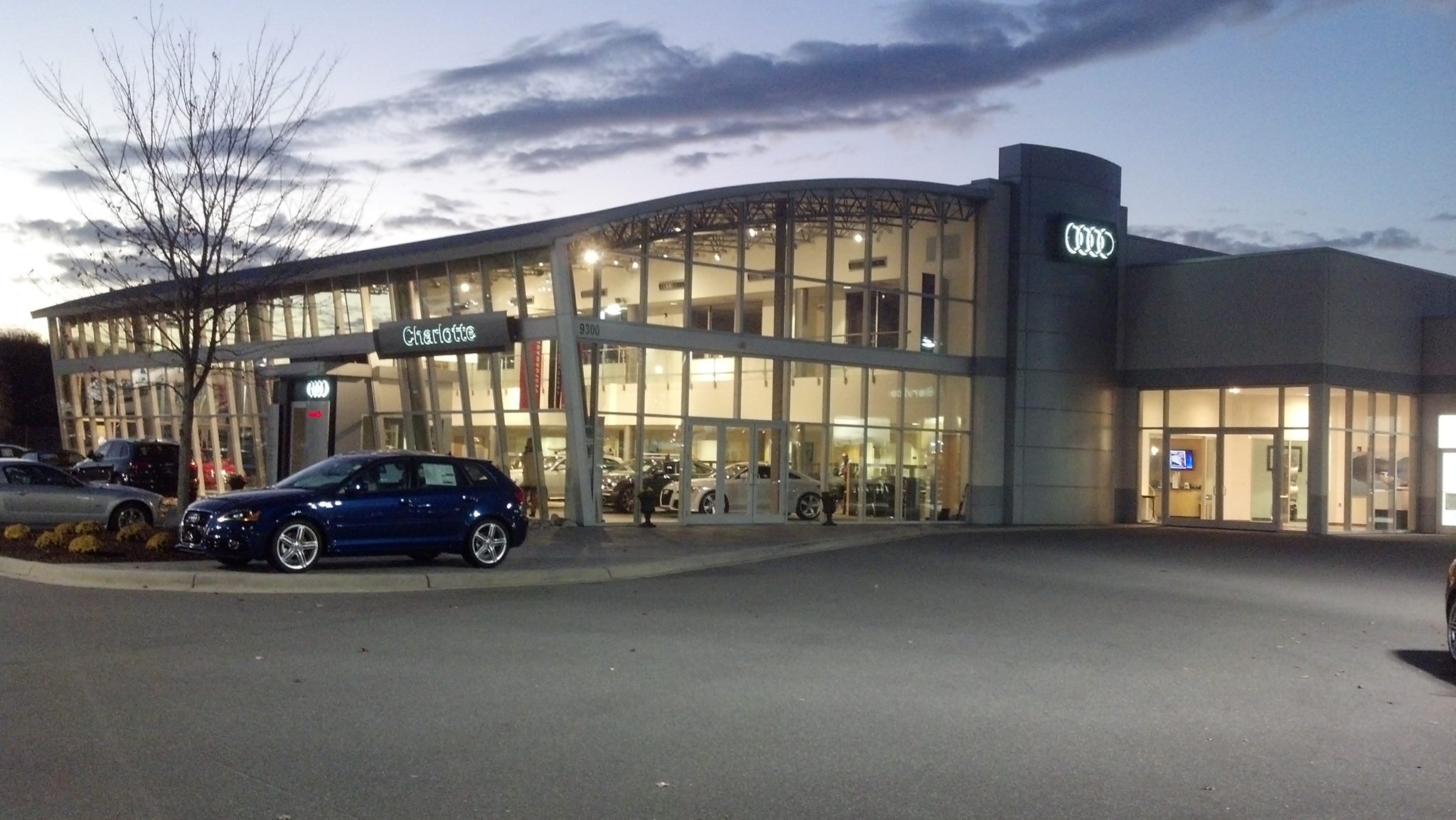 If you're looking for exceptional service at an Audi dealership in Weddington, NC, then visit Audi Charlotte today. It's one thing to talk the talk, but let us walk the walk by showing you some of the awards we've won over the years. Some of our many awards include the J.D. Power of Excellence Award from 2018-2020, which signifies some of the highest compliments of excellence a dealership can be awarded. Don't just take our word for it, though! Visit Audi Charlotte in Weddington, NC to see why we've built a reputation as one of the top dealerships in the area.
What Makes Us an Award-Winning Dealership?
What makes us an award-winning Audi dealership in Weddington, NC? We didn't maintain the status of a number-one dealership in NC for over 20 years by accident. We have some of the largest volumes of inventory around, so you'll be sure to have plenty of options from which to choose. You'll also feel like you're arriving in luxury with valet parking available when you pull up to the door. On top of that, we also provide manicure services in the store while you wait for service or anything else - what other Audi dealership in Weddington, NC does that?  

We've been a family-owned and operated dealership for many years, and we value our commitment to our local community. That means when you can't make it to our dealership, we come to you with pickup and delivery for service and maintenance. When you purchase a new vehicle from our dealership, you'll get free car washes for life. Let us help you find a new vehicle and keep it looking and running like new for years to come.
New & Used Selection near Weddington

As mentioned earlier, we have some of the largest inventory in the area, and that includes our pre-owned selection. We understand that not every driver will have it in their budget for a new vehicle, which is why all of our pre-owned models are competitively priced and rigorously inspected for quality. If you do decide to purchase a new vehicle, then rest accrued that you'll get great deals on our new models as we analyze the market heavily, so that we can offer the best prices. Find a new or used car that you'll love, take a test drive, and use our rotating specials and offers to get a fantastic deal.
Financing & Service for Weddington Drivers

When you've found a car that you love, apply for financing at Audi Charlotte to make the process quick and easy. Once you get approved and grab the keys to your car, let us help keep it running like a top with our top-notch service center. We're here to help you long after you've driven off of our lot, so visit us to see why we stand out from other Audi dealerships in Weddington, NC.
Contact Us for More Information
Ready to learn how you can get the most out of your car-buying experience? Contact us to learn more about our dealership and get all of your questions answered.