What is The Audi Loyalty Pull-Ahead Program?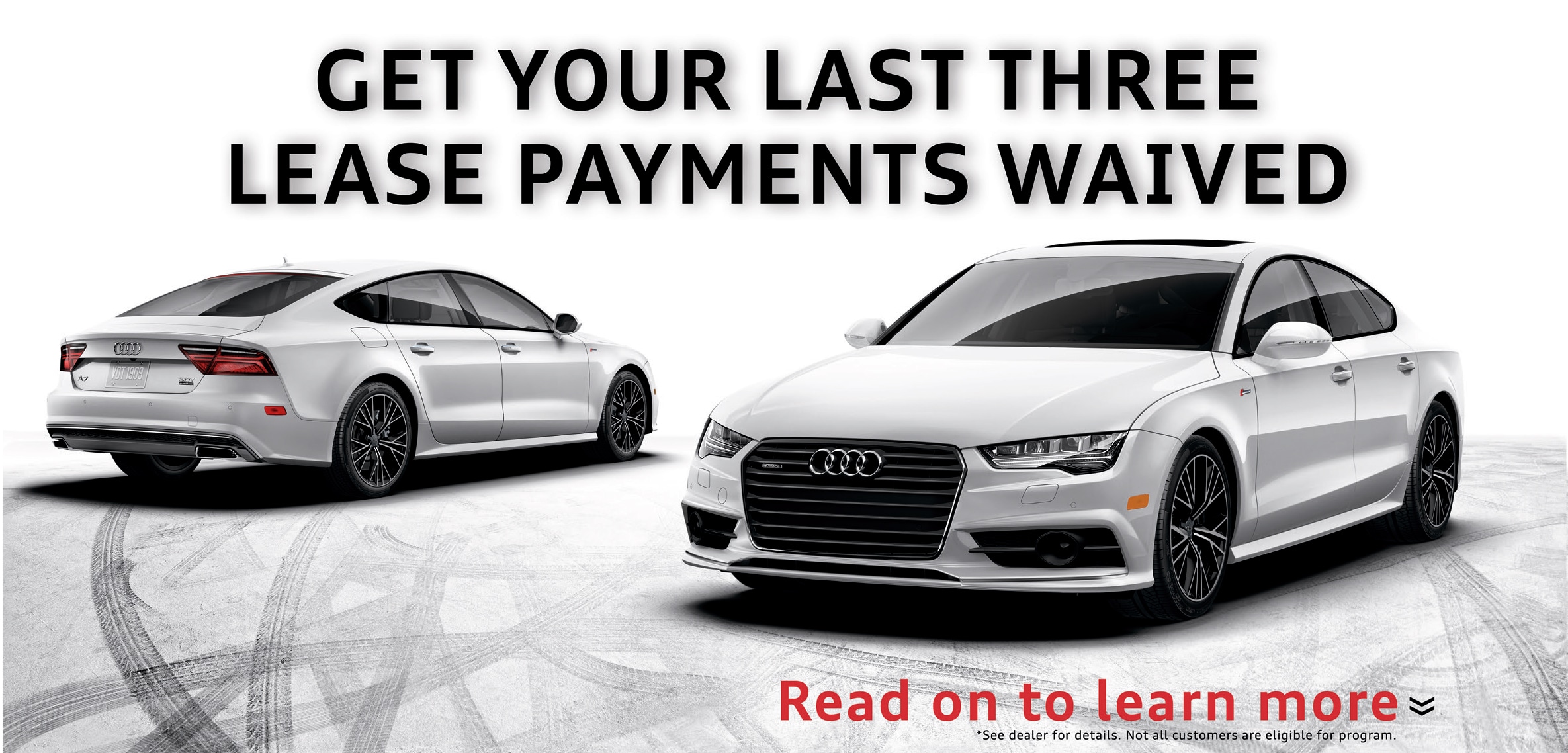 Audi Loyalty Pull-Ahead Program
Do you love the Audi you leased from our Audi dealership near Charlotte, NC Are you already thinking about the next impeccable Audi sedan you want to cruise North Carolina's streets in? Luckily, you can trade your current Audi in for a new leased sedan through the Audi Loyalty Pull-Ahead Program. Not sure what the Audi Loyalty Pull-Ahead Program is? Learn more here, then contact Kyle Andes at Audi Charlotte to get the process started!
If you're currently driving an Audi "A", "Q" or "S" model, you may qualify to move 
into another "A", "Q" or "S" model and have up to three payments waived.
There are a handful of benefits that you can take advantage of if you opt for this lease-end solution. You can enjoy Audi Loyalty Incentives, avoid making more payments on the Audi you've been driving and possibly take advantage of reduced payments on your future Audi. Additionally, you may be able to evade fees for going over your mileage or excessive wear and tear by turning in your leased Audi early.
Are you ready to get behind the wheel of a brand-new Audi A3, Audi A4 or Audi A6? You can lease a new Audi here. More interested in an Audi Q3, Audi Q5, Audi Q7 or Q8 SUV? We have plenty of new Audi SUV's & sedans on our lot. Slide into the driver's seat of the latest Audi and experience the open road in a whole new way. Our Audi sales and finance experts are standing by to walk you through the process and help you get the keys to your favorite new Audi!