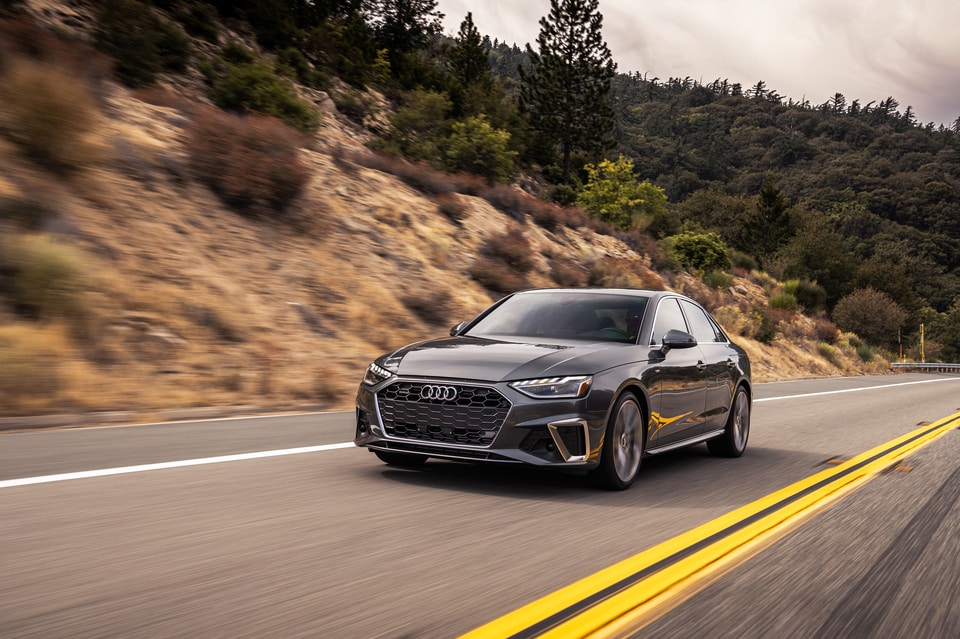 Raise Your Standards with the New Audi A4 in Matthews, NC
Chasing standards isn't something that leaders do. If you want to place yourself at the forefront of innovation, you need to set your sights higher. The 2022 Audi A4 understands this mentality, finding new ways to redefine excellence.
It feels nice enough when you meet the bare minimum, but there's no greater rush than leaving first place in the dust. Blaze new trails for others to follow when you get behind the wheel of the new Audi A4 at Audi Charlotte.
Interior and Exterior Design
The moment you lay eyes on this stunning sedan, you'll realize that driving will never be the same. Available 19-inch wheels provide a solid foundation for the 2022 Audi A4, which silences doubters with the glare of its fierce LED headlights.
Complementing the chiseled façade, the cabin welcomes you in with a crisp space that features refined materials. You'll appreciate the Brown Walnut surfaces that glisten when you customize your interior with 30 different mood lighting options.
Every line conveys strength, and no detail is wasted in the new Audi A4. From the inside out, this sedan causes the imagination to run wild and creates a sense of anticipation as you prepare to head out for your Rock Hill, SC, commute.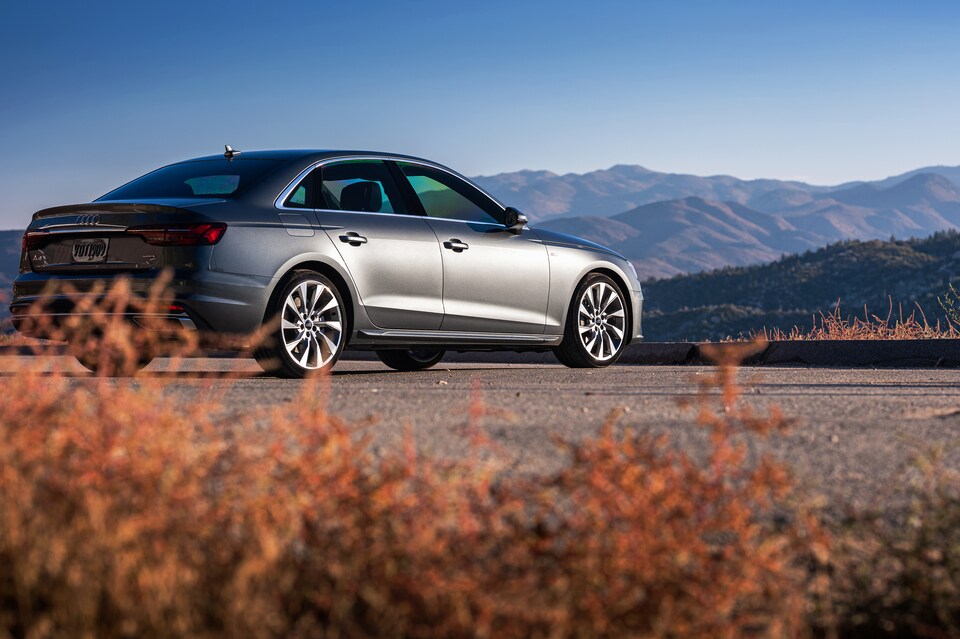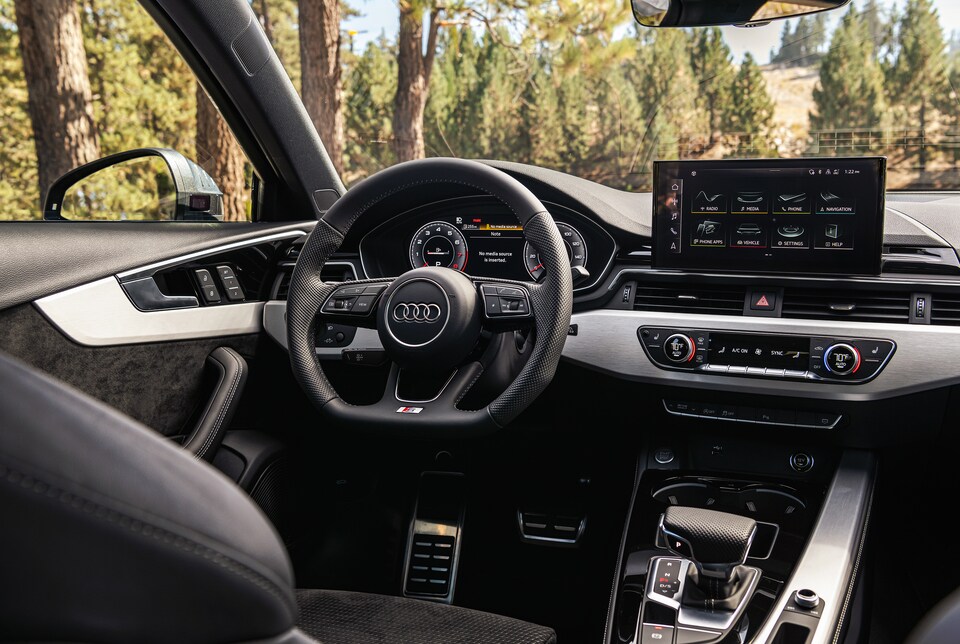 Performance
Any sedan can burst out of the gate with explosive energy, but a true luxury sedan knows how to bend the elements to its will. You'll find the perfect combination of power and discipline when you take off in the new Audi A4.
A 201-horsepower and 261-horsepower engine allow you to tailor your ride to your liking, yet this raw potential isn't what sets the Audi A4 apart. Quattro® all-wheel drive keeps you in command, adding a level of restraint that only mature vehicles exhibit.
Pure athleticism without guidance is a lost cause, but every move you make in the 2022 Audi A4 is filled with purpose. With this kind of prowess at your disposal, you'll be able to show what superior driving looks like during your travels around Charlotte, NC.
Technology
There's no telling where you can go in the new Audi A4, yet you'll never lose your way in this intelligent sedan. A simplified visual apparatus makes more out of less, presenting you with essential information without overwhelming your senses.
You'll come to cherish the clean appearance of an available 12.3-inch cockpit screen that keeps track of your location. In addition, you'll have a 10.1-inch display directly to your right, which lets you check messages, organize music, and more.
Even if you're miles away from your Concord, NC, residence, that doesn't mean you have to lose touch with the world around you. You'll feel more in-tune with your surroundings than ever in the interconnected Audi A4.
Safety
The more time you spend on the road, the more likely you are to encounter an unexpected incident. While you can't prepare for every possible scenario, you can still take precautions with the safety amenities of the 2022 Audi A4.
A range of situations is already accounted for in this thoughtful sedan. Navigate tight spaces with the park assist feature, and breeze through rush hour with an adaptive cruise control system specializing in traffic jams.
There's no telling what the future holds, so the Audi A4 thinks ahead to put you in an advantageous position. You'll be able to move forward with confidence when you lean on the all-around protection of the Audi A4.
Meet the 2022 Audi A4 at Audi Charlotte
It's hard to believe that a sedan of this caliber exists, so don't leave any room for doubt. Make the trip to your Audi dealer in Matthews, NC, and experience for yourself a higher level of luxury when you announce your presence in the new Audi A4.