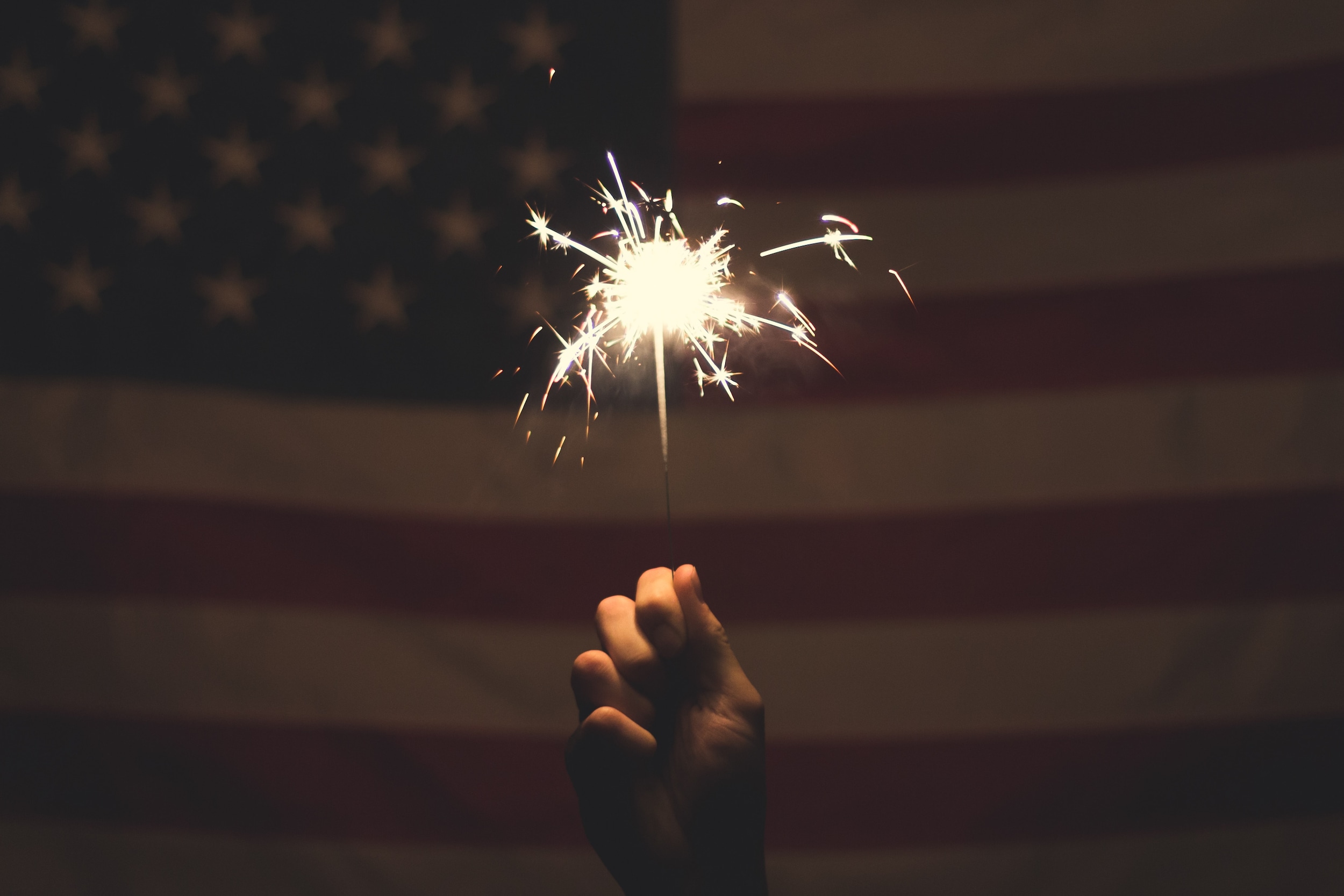 Looking for fireworks or other activities to do on the 4

th

of July in the Charlotte area?
It's been a difficult time leading up to a much-anticipated American holiday, but in the wake of it all, here we are with the 4th of July quickly approaching and people are wondering what's going to be open or allowing guests to celebrate. If you're searching for Charlotte fireworks and other 4th of July celebrations, then you've come to the right place. Everyone seems to be searching for a way to celebrate their American patriotism, but no one's certain exactly where…
However, things are changing every day and new rules and regulations are allowing different events and firework celebrations to open up. Below you can find some events and fireworks shows happening around the Charlotte area.
Sat. 4

th

of July 2020
This year the 4th of July falls on Carowinds all-new and amazing Grand Carnivale. After experiencing cultures from around the world, celebrate the end of your 4th of July with American tradition, fireworks!
Cramerton Fireworks
Sat. 27 June 2020
9:15 p.m.
The Cramerton Fireworks on the 4th of July in Goat Island Park will be a firework show only. Seating will not be allowed at the Centennial Center, but a week before the event, they will inflate a large red balloon at the approximate average height of the fireworks for spectators to estimate a good viewing position. Can you see the balloon? You should be able to see the fireworks!
Fri. 3 July

2020
7 p.m.
The Fireworks Night with Gastonia Grizzles will be in Sims Legion Park at 1001 Dr. Martin Luther King Jr. Way, Gastonia. Tickets for the game/event start at $15. Tickets are admission for the Gastonia Grizzles game against the Forest City Owls, which will be followed by fireworks.
Fri. 3 July & Sat. 4

th

of July 2020
Free (Parking $6)
The U.S. National Whitewater Center's Annual 4th of July Festival includes live music, fireworks and competitions. There's a charge for the competitions and regular rates apply for select activities. However, this event is dependent on North Carolina entering Phase 3 or receiving guidance from Gov. Ray Cooper to allow it.
Free Fishing Day
Sat. 4

th

of July
No fishing license? No problem! On Saturday, July 4th you can fish at any public body of water in the state of North Carolina. Some locations offer free loaner equipment.
Sat. 4

th

of July 2020
9 a.m. to 5 p.m.
Dallas Lavender Lane, 937 Old Willis School Rd. Dallas
Free (Cost for products and some activities)
The 4th of July Celebration at Dallas Lavender Lane is on a family farm in Dallas. This family farm hosts a relaxed outdoor celebration that features the following activities.
Craft vendors

Dan's Good Que BBQ

Morgan's Ice cream

U-pick

Petting zoo

Mini putt-putt

Dunk booth

Lavender lemonade

Lavender cotton candy

Patriotic trivia with DJ Eddie

Free-roaming, friendly animals

Santa, wearing his summer duds, introducing "Polar Express" (aka Dallas Lavender Express)
Gates open at 4 p.m. and the music starts at 6 p.m. Bands are Late Night Special, Lindsay Jordan, and The GreenLife Family Band. BBQ, hot dogs, burgers for sale. There will be games for kids and plenty of space. It's free, but you have to reserve your spot. Reserve your spot here or the link above.
Tega Cay's 4th of July Celebration




Sat. 4

th

of July 2020




9 a.m. to 10 p.m.




Several locations in Tega Cay
Tega Cay's annual 4th of July celebration includes a land parade, a paddleboard joust, a boat parade, a performance by Carolina Show Ski Team and fireworks.
Baxter Village 4th of July Parade




Sat. 4

th

of July 2020




9:30 a.m.




940 Market Street, Fort Mill, South Carolina
The Baxter Village 4th of July parade is always a popular event and is very close to Charlotte. There are typically bands, Irish dancers, military units, mascots, floats and much more.
Lake Wylie Fireworks Display




Fri. 3 July 2020




9:30 p.m. to 10 p.m.




Lake Wylie by the Buster Boyd Bridge




S.C. Hwy 49 at Lake Wylie, South Carolina
Best viewing for this popular 4th of July fireworks display is at The Buster Boyd Bridge Boat Landing, Papa Doc's outside deck, Rey Azteca deck at Lake Wylie Plaza, Lake Wylie Italian and Pizza on patio at Lake Wylie Plaza, Bagel Boat and Long Cove Resort.
Rock Hill's annual 4th of July event is going virtual this year. Follow here or the link above for information on how to enter contests.