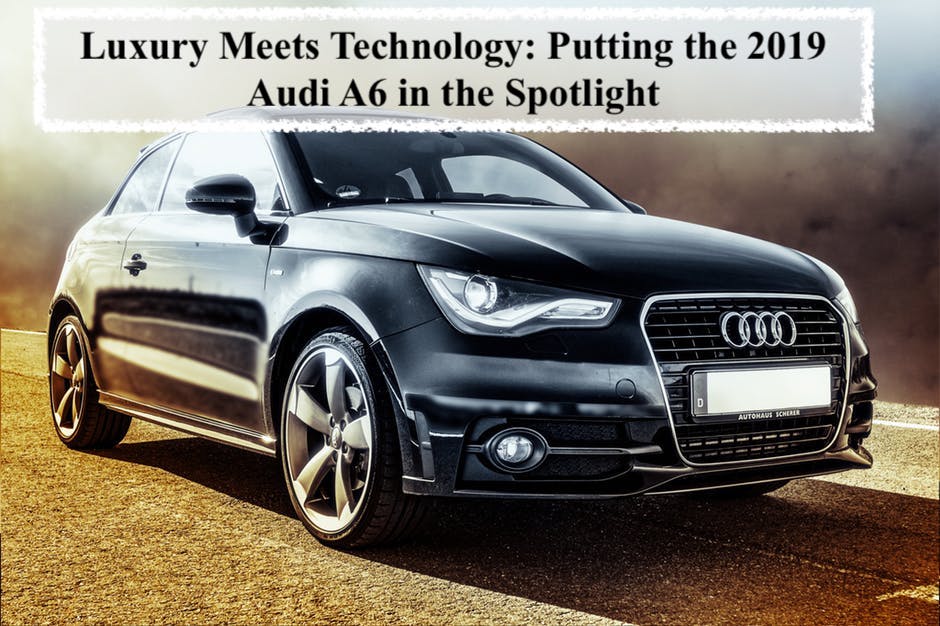 Did you know that globally over 1.8 million Audi vehicles were purchased last year? Audi is an established German vehicle and engineering brand. It is well known for its durable vehicle construction and luxury detailing.
The 2019 Audi A6 is another classic example of this. If you are looking for a car that will safely transport your loved ones, yet combines comfort and luxury, this car is for you.
Why else is the Audi A6 a high-end luxury car? Check out our in-depth guide to find out more.
1. Classy Exterior
Audi has produced consistently classy sedans for decades. With the A6 they resist the temptation to change that habit. They have not opted for the crossover SUV but rather stuck with the large frame sedan model that has served them so well.
Despite not changing their approach, thanks to the excellent auto detailing and standout lighting elements this is a very beautiful machine. With its classy lines and brave 21-inch wheels, this is a car that whispers class and luxury.
2. Luxury Interior
Depending on the package that you choose, you can have a lighter-toned luxury leather interior or the standard black color scheme. However, all bring with them aluminum touches of class.
Looking across Audi's virtual cockpit experience, there are two more than adequate screens embedded in the dashboard. The first is a 10.1 inch screen that gives information regarding navigation and audio functions. The second screen is only marginally smaller at 8.6 inches and provides climate and comfort information.
3. Comfortable Seats
Audio makes vehicles that provide comfort whether you are taking a short trip to the office or are traveling for hours across states. They provide a ride and even seating comfort that adjusts to your every need.
One example of this is the 18-way power-adjustable seating, enough to cater for the needs of passengers of any size. There is also an abundant head and legroom. After that long drive to meet with clients several hours away, you will feel as refreshed as the moment you stepped into the car.
4. Climate Control System
The eco-system within the car can be easily controlled using the second of the touchscreens. There are a number of options for ventilating and heating the air and even the seats that you are sitting on. Perfect for those winter days.
The car can be split into 4 separate climate zones to cater to the need of each passenger. If you find that you need to keep your hands on the wheel during the journey, no problem. The climate zones can be adjusted with simple voice commands.
5. Infotainment System
Audi's virtual cockpit could not be more driver and safety friendly. Whether you are making a school run or a full-on road trip, you will be able to maintain a high level of comfort without sacrificing safety.
During the journey, you will want to adjust your entertainment settings. You can do this with an easily accessible touchscreen. However, this requires you to take your hands off the wheel. So you can use the steering wheel-mounted controls instead. Or even the voice commands mentioned earlier.
Not want to take your eyes off the road? The heads up display will tell you everything you want to know without you losing your concentration on traffic and the world outside the car.
The themed displays on the touchscreens, its integration with Google maps and other navigational programs are a joy to work with. This is the gold standard of infotainment.
6. Abundant Storage
The advantages of Audi's storage options begin before you open the trunk. Simply kick your leg at the appropriate location and the hands-free opening technology will do the work for you.
The trunk opens to provide a tide 13m3 of space. Not the largest in the sedan class. However, this is because the trunk houses the lithium-ion battery that gives back up to the A6's stop-start technology. The rear seats are split and can be opened to provide extra storage space as needed.
7. Visibility and Safety
Audi clearly gives as much attention to external safety as they do to internal comfort. This starts with the driving position, which is high and provides great visibility. The additional cameras system provides extra views of locations not immediately obvious from the driver position.
This continues with the onboard computer. This includes a forward-collision warning system that can protect pedestrians and cyclists. Additional packages can be added to this including the Driver Assistance Package.
8. Engine/Transmission
What is under the bonnet of this beast? The A6 has a turbocharged 3.0-liter v6 engine. This brings an impressive 335 horsepower. No slouch by any means.
This power is distributed by means of its Quatro all-wheel-drive system. This system starts in the front-wheel-drive system and moves to 4-wheel when needed. The latter delayed until it is needed to save fuel.
While not a classic hybrid engine, it does benefit from hybrid technology. The Lithium-ion battery support start-stop engine technology and powers a number of the vehicle's electrical components. This helps to increase gas mileage statistics.
Audi's, in general, have exhibited slightly overpowered steering in previous models. However, the steering system on this vehicle is more than capable of handling the power that the car creates.
The 2019 Audi A6 and Much More
Audio continues to innovate and produce greater standards of engineering, the 2019 Audi a6 is another excellent example of this. It provides the smooth ride that we have come to expect from Audi, yet prioritizing security and safety. It also ensures a low carbon footprint.
If you would like to learn more about how Audi can meet your needs or those of your family and business, then we are here to help. We leverage our years of experience in working with Audio to provide durable and trustworthy solutions. To find out how we can help you today, why not contact us or follow our blog.