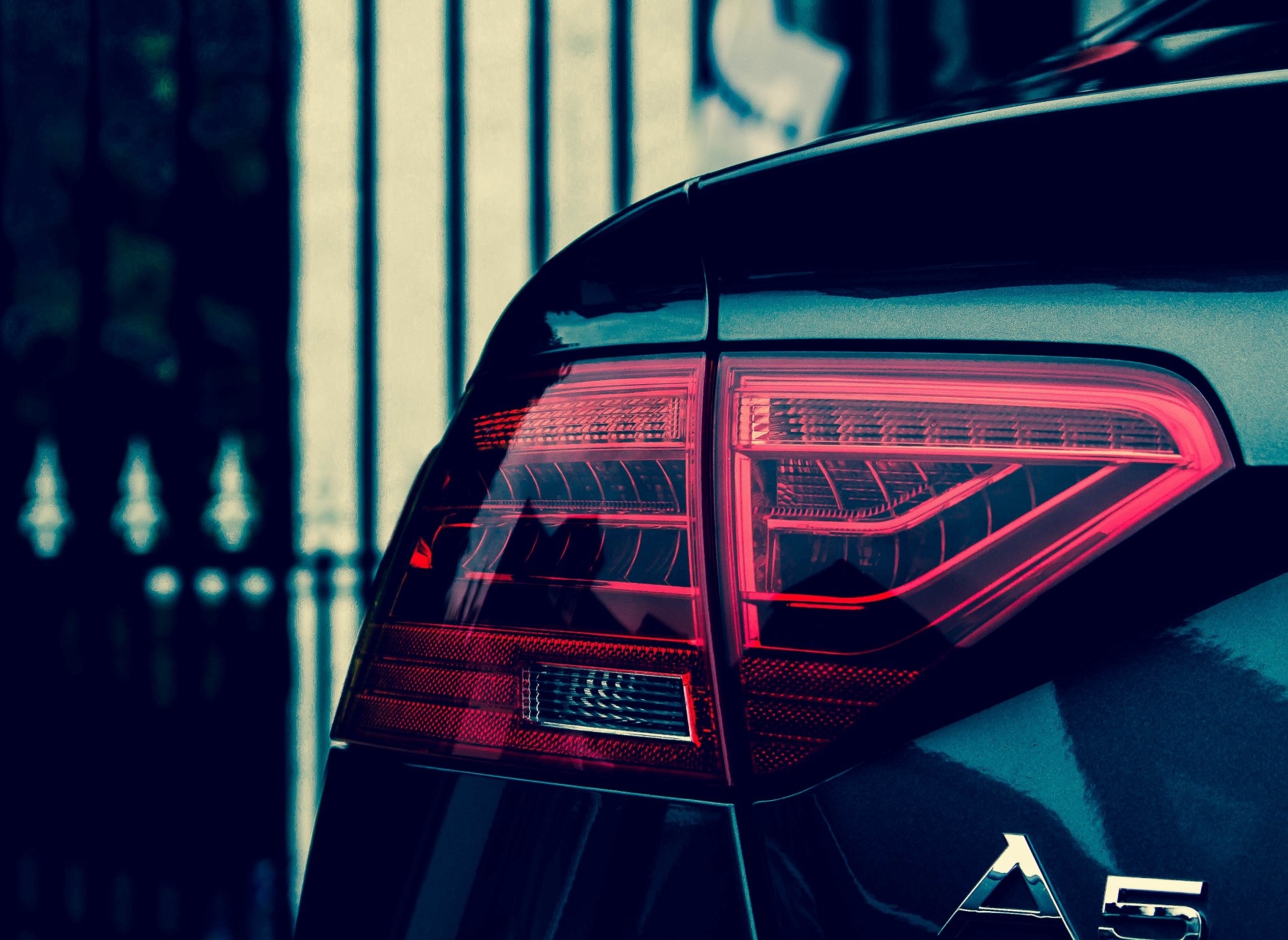 In 2019, Audi sold over 1.8 million vehicles. As you can see, this is a car brand that has captivated drivers from all over the world.
Audi is dedicated to producing high-quality cars, so if you're in the market to purchase a new one, you might be looking into one of their new vehicles, such as the 2020 Audi A5.
Are you considering buying an Audi A5? Then you're in the right place. We'll give you all the details and specs you need to know.
2020 Audi A5 Overview
The 2020 Audi A5 is a coupe that comes in a few versions. They are the convertible (cabriolet) and Sportback (hatchback).
With each one, you have the choice of 3 trims: Premium, Premium Plus, and Prestige. Read on to find what comes with each option.
Premium
The MSRPs for this trim are $43,895 (coupe), $43,895 (Sportback), and $50,895 (cabriolet).
This trim comes with 18-inch alloy wheels, heated side mirrors, keyless entry and ignition, leather seats, wood trim, ambient LED cabin lighting, heated, 8-way power-adjustable front seats, and a self-dimming rearview mirror.
This trim also comes with Audi Connect Care, Apple CarPlay, Android Auto, Bluetooth, and an infotainment system that has a 10.1-inch display. You'll get to enjoy a 10-speaker system with 2 USB ports, HD radio, and an auxiliary input.
With the coupe, you'll get a panoramic sunroof; with a cabriolet, you'll get a power-operated vinyl roof. The Sportback comes with a powered tailgate.
If you wish, you can get the Convenience package, which comes with extra safety features. This includes rear collision mitigation, rear cross-traffic alert, and an alarm system with motion sensors.
Premium Plus
The Premium Plus has a starting MSRP of $47,695 (coupe), $47,695 (Sportback), and $54,695 (cabriolet).
In this trim, you get all the features listed above in the Premium package, as well as the Convenience package for free. In addition, you get the Matrix-design LED headlights, the 12.3-inch Virtual Cockpit, Exit Assist, phone signal booster, wireless charging, and navigation with handwriting recognition.
The entertainment system also includes a CD and MP3 player.
For the coupe and Sportback, you have the option of the Black Optic package. This gives you 19-inch alloy wheels and other cosmetic touches.
As for the cabriolet, you'll also have the option of the Luxury package. This has warm air vents, heated steering wheel, and ventilated front seats.
Prestige
The most luxurious trim starts at $53,595 (coupe), $53,595 (Sportback), and $60,595 (cabriolet).
With this trim option, you'll get front and rear parking sensors, Wi-Fi, a partially autonomous parking feature, adaptive cruise control with Traffic Jam Assist, road sign recognition, lane-keeping assist, and automatic high beams.
With the coupe, you'll have the option of an S-line package. In this, you'll get leather and simulated suede seat covering, flat-bottomed steering wheel, brushed aluminum cabin accents, and stainless steel pedal caps. You can also get a sport suspension if you wish.
In the Prestige trim, you can also get the Black Optic package for the coupe and Sportback. You can also get the Luxury package for the cabriolet.
Engine
With all of the variants, you'll get a turbocharged 2.0L, 4-cylinder engine. It's capable of 248 HP and 273 lb-ft of torque. The 2020 Audi A5 uses the Quattro AWD system and a 7-speed automatic transmission.
With this engine, you can expect great acceleration and smooth gearshifts. You can expect the 2020 Audi A5 to go from 0 to 60 MPH in just 5 seconds flat. Plus, the suspension is fantastic.
Handling
This vehicle has been well-thought-out and designed. No matter how twisted roads can get, you can expect the car to handle everything smoothly, without jolts or unpleasant surprises.
It definitely helps that the 2020 Audi A5 has all-wheel drive, which gives you lots of grip on the road.
Space
No matter Which 2020 Audi A5 you choose, you'll have plenty of room inside. For example, in the coupe, you can fold down the rear seats along 40/20/40 lines, which gives you extra versatility.
In the back, your passengers will have plenty of room as well, even with the coupe.
For the coupe, you'll have plenty of room in the trunk with 11.6 cubic feet of space. With the cabriolet, you'll get 9.3 cubic feet, and 21.8 cubic feet of luggage space in the back for the Sportback. If you fold the rear seats down, this number jumps up to 35.
Fuel Economy
The coupe and Sportback are very fuel-efficient, which is great if you're looking to save money on gas. You'll get around 32 MPG on the highway and 27 MPG combined.
Naturally, the cabriolet will be slightly more gas-hungry. With this model, you'll get 31 MPG on the highway and 26 MPG combined.
Overall, no matter what variant you choose for the 2020 Audi A5, you'll enjoy excellent fuel economy.
Safety
The 2020 Audi A5 comes with 4-wheel anti-lock disc brakes, as well as standard stability control. All models come with 8 airbags, except for the cabriolet, which has 6. The cabriolet also has automatic pop-up rollover protection.
Overall, this vehicle has 5 out of 5 stars for its safety rating. While it received 4 stars for the frontal crash rating, it received 5 stars for both the side crash and rollover ratings.
The IIHS has also named the coupe version a Top Safety Pick+. This means the vehicle received ratings of Good in all of the major categories; this is the highest rating possible.
Purchase a Brand New Vehicle Today
Now that you've read a thorough article about the 2020 Audi A5, it may sound like the perfect addition to your garage.
With its great handling and safety, you can rest assured that when you purchase this vehicle, you'll get the most bang for your buck. So we highly recommend getting the 2020 Audi A5 as your next car.
Interested in test driving an Audi A5 coupe or have more questions? Then make an appointment with us now.