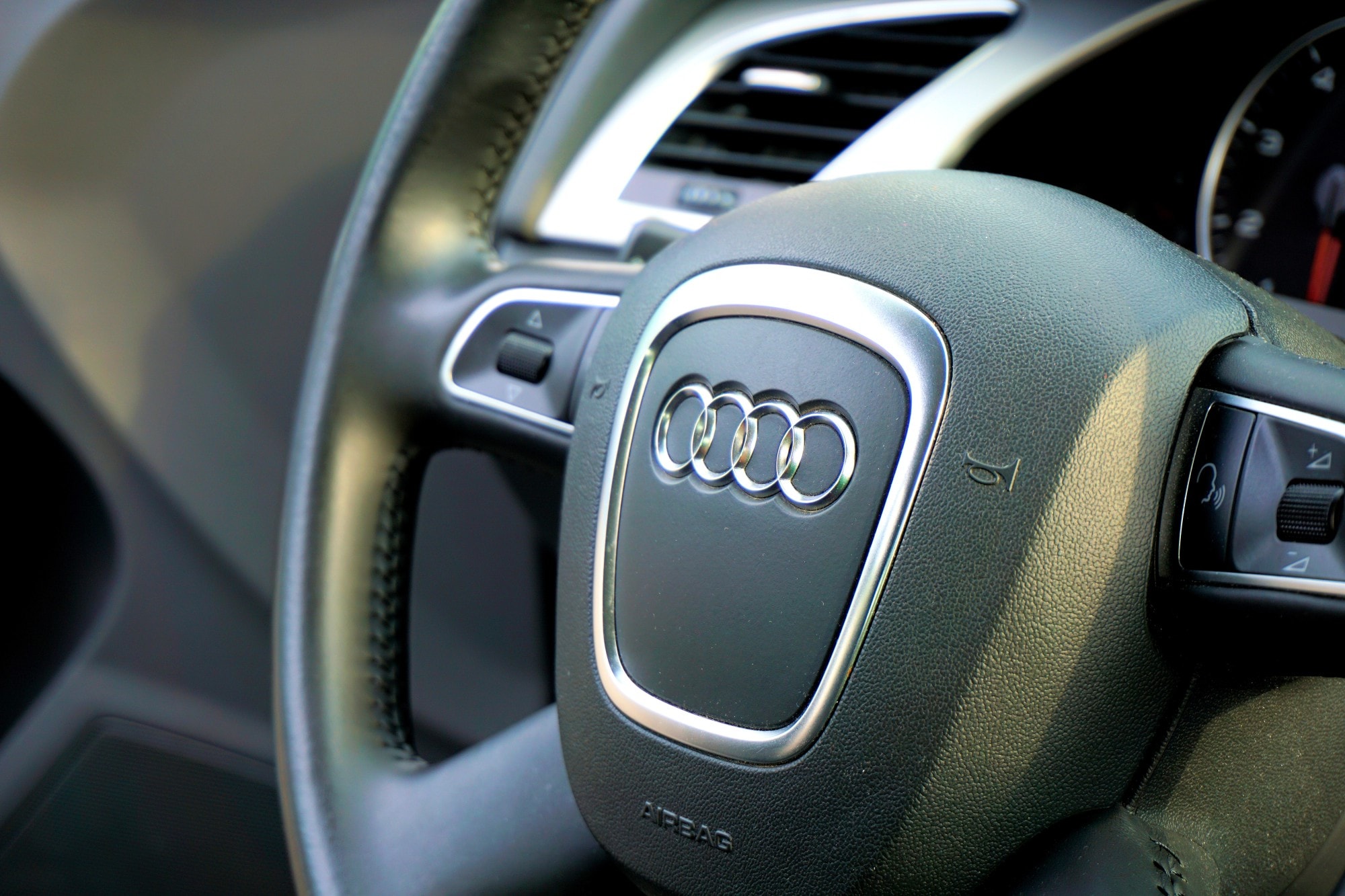 Vorsprung durch Technik!
For those of us that don't speak German, this is Audi's reminder that their vehicles are focused on being ahead through technology.
As one of the most forward-thinking car companies on the planet, Audi creates cars that show truth in engineering. They make quality cars that focus on luxury and ingenuity.
When it comes to going green in this eco-conscious economy, Audi is definitely ahead with their technology. The introduction of the E-Tron electric car is a perfect example.
The 21st century has plagued drivers with the fear of global warming and rising emissions. We all want to do our part to lower our carbon footprints. Audi has given us the perfect option to do that while driving.
The Audi E-Tron is a purely electric SUV. There is no gas. There is no emission. There is no carbon footprint.
For those of us looking to drive a quality and luxury eco-friendly car, here are the top five reasons why the Audi E-Tron is our perfect choice.
The Audi E-Tron: A Sleek, Electric Car
Audi's version of the fully electric SUV is definitely ahead through technology.
Keeping with their attention to fine craftsmanship, impeccable detail, and the utmost in luxury driving - Audi has outdone themselves with this driving option.
A quick charge battery, a lengthy full-charge driving range, and endless technology and driving options make this a comfortable and eco-friendly ride.
Here's a glance at what makes the Audi E-Tron the perfect electric car for our green driving needs.
Battery Life
One quick charge can take us on a decent journey.
The Audi E-Tron has been created with the eco-friendly driver in mind. Many electric cars need a few hours of charge to get back on the road. Not this one.
The E-Tron battery only needs a ten-minute charge to take us over fifty miles. In just about thirty minutes, we can be 80% charged and ready to take to the road. On a full charge, this Audi can travel almost 200 miles.
With easy charging options to install at home, as well as a number of charging stations on the road, our adventures on the open road are almost limitless. A 240V charging station is all you need to gas up on electricity.
While traveling, there are a number of different charging stations. Cities and states across the country are consistently adding these electricity stations, which makes long road trips easier and more efficient.
Being a 100% electric car, the Audi E-Tron is environmentally conscious. Built with sustainable energy as a focal point, this SUV is perfect for those of us wanting to go green and do our part to save the planet.
Drives Like a Car
Being referred to as the all-electric zen cocoon, the makers of Audi didn't want to reinvent the wheel. They just wanted to make it better and fully electric.
The goal of the E-Tron was to be as SUV-like as possible. The only difference was the fact that the entire car was powered by electricity instead of gas. Audi wanted any and every SUV driver to feel like they were still driving an SUV.
The body is heavy so it has a strong center of gravity. The engine has enough pickup to change lanes quickly and easily. There is even an off-road feature that is impressive for an electric car.
Audi didn't overlook any of their typical, luxury features and options. It did, though, add a few more intuitive concepts to make the drive experience a bit more futuristic.
Although the E-Tron only seats five, the seats are comfortable and the quality is impeccable. For an eco-friendly SUV that is fully electric, there are a lot of impressive options that make for a top-notch driving experience.
Ahead Through Technology
Although Audi didn't want to make drastic changes to their fully electric SUV, there are impressive tech options.
The introduction of side cameras instead of mirrors combines technology and safety. This SUV will be the first in the world to integrate this type of high-tech into its standard driving features.
With the ability to adapt to your driving and your location, these side cameras are intuitive. Instead of adjusting our mirrors with a button, the E-Tron responds to a side camera touchscreen control.
Losing the side mirrors reduces the coefficient of drag and makes the car more aerodynamic. This means we can go faster and further on a single charge.
Another impressive addition is AI technology. Amazon Alexa is the E-Tron's co-pilot. With seamless integration, you can easily pair all of your Alexa devices from the comfort of the driver's seat.
Also, Audi added a few high-tech improvements to the console. The Virtual Cockpit gauges are designed for maximum efficiency. Everything is touch screen and most all control options are intuitive.
Add the myAudi Connectivity, the E-Tron Route Planner, and remote Charging Planners and Climatization and it's easy to see why this Audi is efficient.
Truth In Engineering
The future of driving is here and it's eco-friendly.
Fully operated by battery, paired with Alexa, and equipped with impressive tech features make the Audi E-Tron an impressive driving option. As the only fully electric SUV on the market, Audi is truly taking its mission of being ahead through technology to the next level.
The goal was a sustainable energy and eco-friendly option for SUV drivers. The result was an impressive and green driving experience. For all of us looking to find a car that doesn't harm the planet, this is the perfect SUV.
Ready to experience the future of driving? Come experience the incredible craftsmanship, quality, safety, and ingenuity of the Audi E-Tron electric car.
Not interested in a full-electric SUV, just yet? Let us show you some of our newest models. We'll help you find the right car or SUV for your driving needs.
Come see our impressive line of new models, as well as some great deals on our pre-owned vehicles. With an 8-year or 100,000-mile warranty on most new models, we're excited to pair you with your perfect Audi.
Audi isn't just a car company. Audi is providing truth in engineering while staying ahead through technology.