Riding a bike may seem like a milestone that all kids eventually reach with the simple help of a parent, but for some that dream is a lot harder to accomplish. So when the opportunity came to get involved with Autism Charlotte's iCan Bike Camp, Audi of Charlotte was excited to be able to do something special for the participants. This amazing camp uses highly-trained coaches and technicians to help teach children with special needs and various disabilities how to ride a conventional bicycle.
Audi of Charlotte donated two new bikes to be given away and offered to wrap them in any color chosen by the winners. According to University Program Coordinator for Autism Charlotte Michele Holland, both bike winners were successfully up on two wheels by the end of the camp and completely independent while riding.
"As always, Autism Charlotte is wholeheartedly thankful for the support of Audi of Charlotte. iCan Bike camp and Autism Charlotte programs would not be possible without the devotion of community partners like you," Holland said.
Autism Charlotte is non-profit organization focused on addressing the needs of local families dealing with autism. For more information, visit their website at autismcharlotte.org.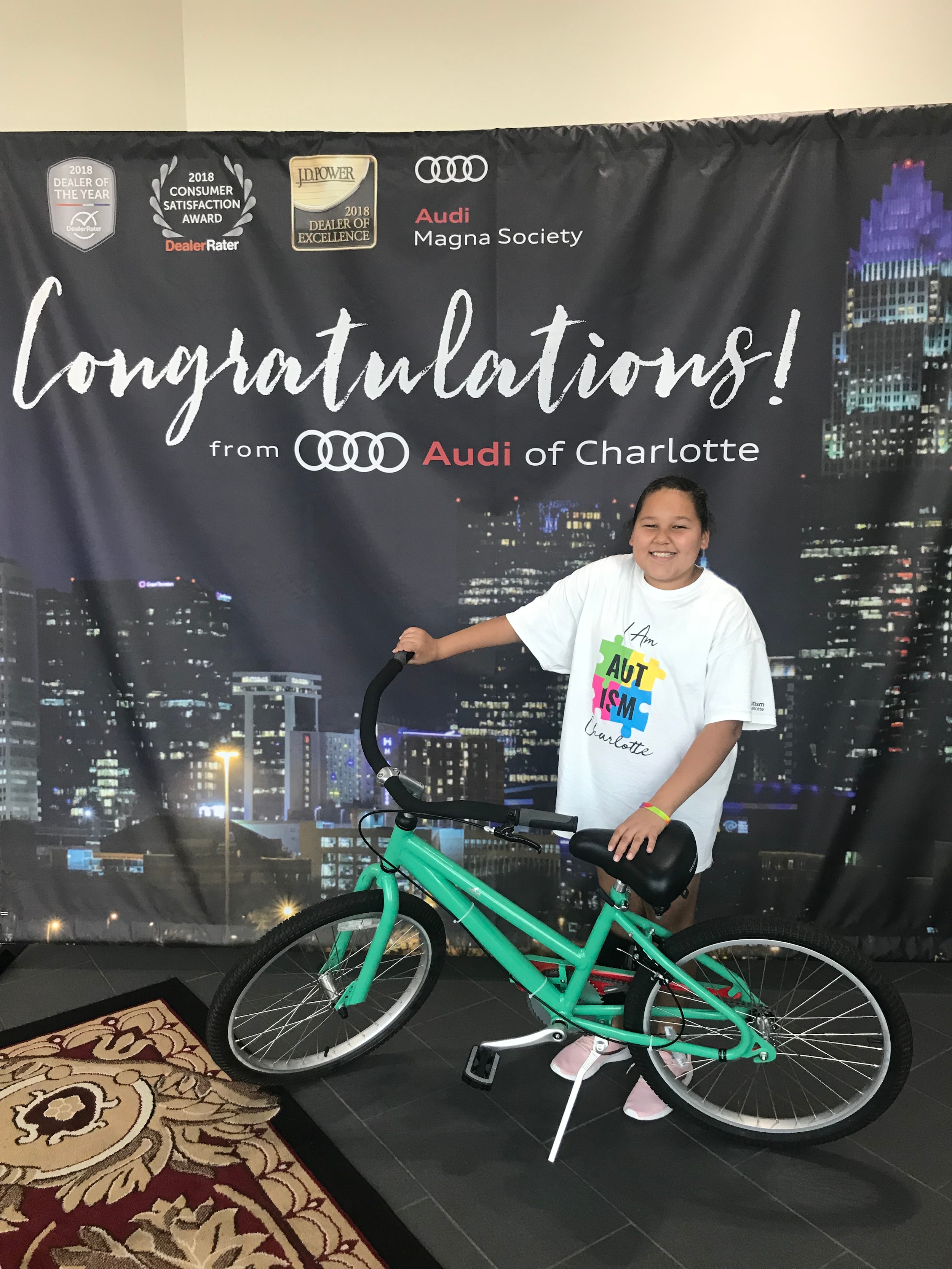 Pictured: One of our iCanBike winners, Ana, enjoying her new, custom wrapped bike!